A Message From The Founder
I created an office refreshment concept focused on service, relationships and a good cup of coffee more than 30 years ago. Since that time our organization has evolved in ways I never could have imagined. Though our founding principles remain core to our culture, today's office client expects a more comprehensive product portfolio to satisfy their employees; innovation, consultation, locally sourced, health conscience, sustainable and café-quality beverages.
My passion has always been to provide an experience that exceeds your expectations. I know your team's break-time happiness matters to you, and it matters to me as well. Let us help you create the great tasting moments in your workplace that FUEL Great Work!!
David Henchel – President/CEO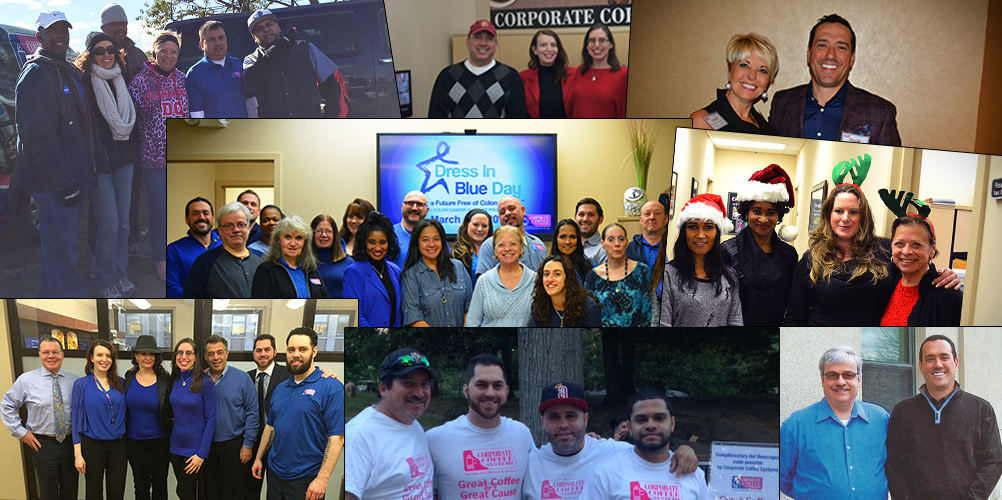 Why Choose Us?
Because we care about your experience – Every phone call, every order, every delivery, every on-site equipment visit and EVERY cup of coffee; our team cares that your experience is an outstanding one, every time.
Because we care about our planet – Sustainability is not just a buzzword in our corporate strategy, but a mantra of our leadership to do our part to help save the planet.
Because we care about the coffee – Along with our roaster partner, Reunion Island, named 2015 North American Roaster of the Year, we will go to the ends of the earth – just about – to source the most outstanding tasting and sustainable coffee.
Because we care about your business – With over 30 years' of experience, we can help you create the perfect refreshment solution that engages and energizes your staff. We really want your business and will work hard to remind you of that long after the first delivery.
Mission
Our Mission is to be the most recognized, admired and sought after office refreshment solutions provider by creating and sustaining an organization of engaged ambassadors who are aligned to create an exceptional experience for both our clients and associates.
The Road We Have Traveled
Corporate Coffee Systems (CCS) was born in February of 1985. Founded by David & Gregg Henchel and Donn Luti, an initial investment of $3,000 borrowed from a MasterCard was used to launch the business.
The early days were filled with hard work, on-the-job training and a huge learning curve. One hundred hour workweeks were typical as a sales and operations model, as well as a culture was created and developed. We have made a significant investment along the way in talent and training to create an engaged work environment.
Throughout these past 30+ years, CCS has continued to expand, acquiring over 20 other office coffee companies and moving a number of times before settling into its current 40,000 sq ft. headquarters in Westbury, NY. Additionally, we operate a midtown Manhattan sales office and showroom that welcomes visitors to touch, taste and experience the technology of the most innovative brewing solutions. Today, CCS employs one of the largest office refreshment teams with more than 90 associates, 25 route trucks, and 20 service technicians.
As a result of the changing needs of our clients and the birth of specialty coffee, our product and equipment portfolio has evolved to include sustainable breakroom programs and café-style beverages, whether it is a locally roasted artesian coffee, zero waste pod singles or cold brew coffee and so much more. Stocking your favorite brands or flavors is no longer enough as we have become product-sourcing experts for every conceivable refreshment option.
As leaders in the office refreshment industry, CCS provides workplace coffee and refreshment programs to over 5,000 clients in the New York City metro area including Manhattan, Long Island, Westchester, Fairfield County CT and Northern NJ.
CCS is poised to continue its aggressive growth through quality acquisitions and in new partnerships with office clients who seek to offer the greatest tasting coffee moments in their breakroom.